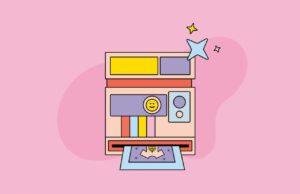 First impressions are hard to shake. For ban.do, an LA-based lifestyle brand, it's important that they make a good one.
Friendliness is in their very DNA, after all. Ban.do exudes the kind of effortlessly cool, stylish vibe you might associate with its Californian hometown. Since they launched 10 years ago, originally as a vintage hair accessory purveyor, they've grown an engaged community of shoppers they like to think of as friends.
But as ban.do has continued to grow, they've needed a way to connect with new shoppers that goes beyond getting eyes on their playful design and fun inventory. They wanted to say hello in a way that really resonates.
Tell new subscribers a little bit about yourself
Sending an automated welcome email series is an easy way to greet new subscribers or to say thank you for a first purchase. Because the series is customizable, it also offers a powerful way to introduce customers to what makes you you.
For years, ban.do sent just one automated welcome email to new subscribers. This was consistently their most opened email, and on top of giving the customers a discount code, it also offered a snapshot of the brand.
But Sarah Wilson, their e-commerce director, knew they could be doing more. They had talked for years about creating a series of emails for new customers. They didn't want shoppers to merely discover them through a Google search, make a purchase, and never come back.
"We want them to be involved with the brand and not just buy things from us," says Sarah.
They were after friendship.
Make more of an impact with a fraction of the work
Sarah and her team wanted to turn their single welcome email into a series, but they worried it would be a heavy lift.
By default, automated welcome emails send one day after someone subscribes, but with Mailchimp, you can change the delay or to add more emails and turn it into a welcome series.
"Really, they're not any harder to create than a regular email campaign, and we send 2 or 3 of those a week, but somehow the permanence of it and the idea of sliding it into our schedule to create kept us from doing it for like a full year," she says. But finally, they tackled the task and discovered it was a cinch.
All Sarah had to do was determine the goal of the second and third emails, get the copy written, and prepare the emails like any other campaign. Now that all 3 emails are ready to go, it's simply a matter of updating coupon codes and any seasonal elements. Everything else is automated.
They had reason to believe even the minimal effort will pay off. On average, sending a series of welcome emails yields an average of 51% more revenue than a single welcome email.
On average, sending a series of welcome emails yields an average of 51% more revenue than a single welcome email.
Give your audience new ways to stay engaged
Now rather than sending just 1 email, they've added 2 new messages to the series, each with a different purpose.
Say hello (and encourage new subscribers to buy something). "The first email is giving them what they expect," says Sarah. "We say if you sign up, you get 10% off and here's your coupon."
Build a relationship by connecting with your customers, wherever they are. "The second email is all focused on our social media and trying to get them to follow us on Instagram and also on Facebook, because that's really where the brand can come alive."
Re-engage and drive traffic back to the store. The third email in ban.do's welcome automation series is targeted at the subscribers who haven't bought anything yet. "We're all really busy and so if people haven't purchased yet in that seven day cycle, we remind them of that coupon," she says.
(But only send a coupon reminder to those who haven't bought something yet.) Ban.do made adjustments to the email series so that only the customers who haven't bought something receive the third email. "We're trying to be smart about it and not keep bugging you if you've done that initial thing."
Their emails are spirited, colorful, and all about celebrating friendship—that's what defines the brand. The welcome series gives them the space they've always needed to express their identity.
Send a different welcome series to a different audience
Ban.do uses segmentation to send a different welcome series to wholesale customers. "With the wholesale customer, our onboarding of them is introducing them to who we are in a much more specific way," Sarah says. Since wholesale customers sell ban.do products to their own customers, those shoppers may never encounter the ban.do brand directly. Welcome automations help ban.do empower wholesale customers to best understand and represent their brand.
"We're really trying to educate them not only about who we are as a brand, but how we can help them sell the product that they buy from us."
Multiply the emails, amplify the results
Ban.do's welcome series is still new, but Sarah is pleased with the early results. "It's really fresh," she says, but the open rate is still significantly higher than the open rate for a regular campaign. Thus far, the series has an average combined open rate of 38.6%—with the first email still pulling in a whopping 51.7% open rate. "I feel like that's a good sign, and then the sales we'll start seeing come in."
And she was right—in just two months, revenue from the extra emails has begun to build. In fact, the second and third emails have already brought in a substantial increase in sales.
In the case of both welcome automation series, ban.do has the opportunity to nurture new relationships between themselves and their customers. They're able to deepen the connection from just email, or a singular purchase—they encourage shoppers to get to know them and invite them to stay a while.
Reference: Mailchimp